Summer 2022 Editions
The B books were published a few weeks ago and all the online materials have now been updated to match the books. The Teacher Copy books got a big upgrade with new covers! I think they look pretty spiffy, even if I say so myself 🙂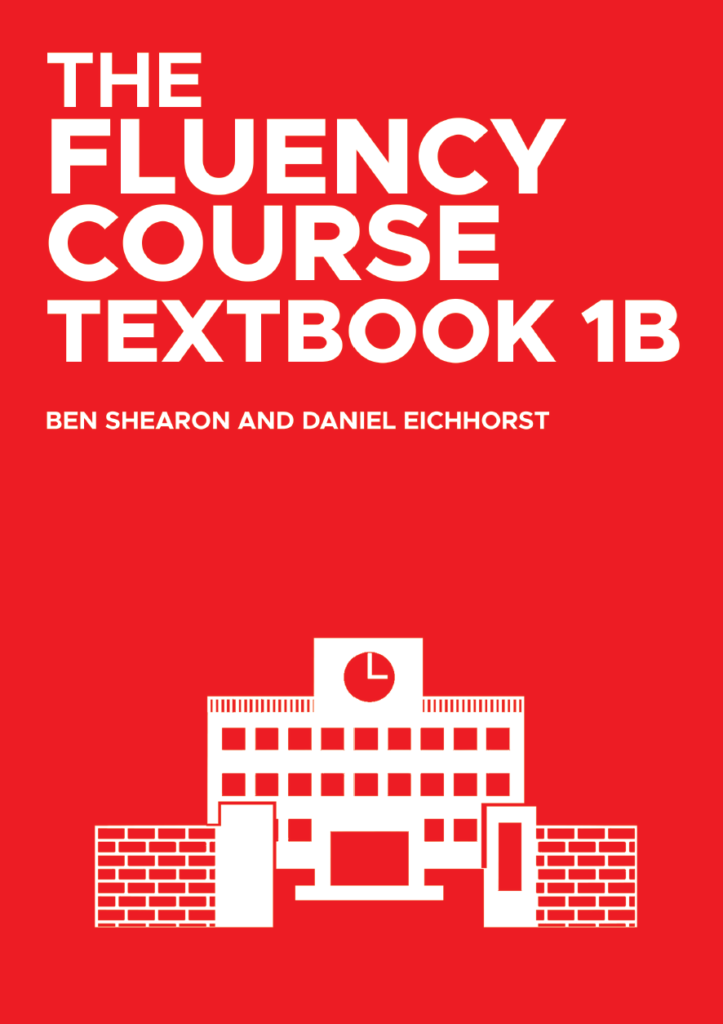 We started the B books with students at my wife's school this week. Students were happy (and a bit intimidated) to get a whole new book to work on. The first 1/3 of 1B and 2B are the same level as the last 1/3 of 1A and 2A, then the books get a bit harder from unit 9. 3B is the same level as 3A.
I actually taught a first year class last night at the school (we changed some teachers around and I wanted to walk a new teacher through the class flow).
We did Unit 1 of Textbook 1B, and I had a great time. The students were slightly rowdy boys, but they worked really well together during the pair activities and seemed to enjoy the class.
As it was the first class of the month, we spent a bit longer introducing and practicing the speaking questions (using the QA handouts) and didn't have time for the verb quiz at the end of the class. No big deal, as the Fluency Course is designed to be modular (each section is independent) so teachers can skip sections if they want or need to without affecting students' understanding.