Available exclusively from Amazon
The Fluency Course is available now from Amazon. Click on the links below:
Textbook 1a (Textbook 1a Teachers' Edition)
Textbook 1b (Textbook 1b Teachers' Edition)
Workbook 1 (Workbook 1 PDF)
Textbook 2a (Textbook 2a Teachers' Edition)
Textbook 2b (Textbook 2b Teachers' Edition)
Workbook 2 (Workbook 2 PDF)
Textbook 3a (Textbook 3a Teachers' Edition)
Textbook 3b (Textbook 3b Teachers' Edition)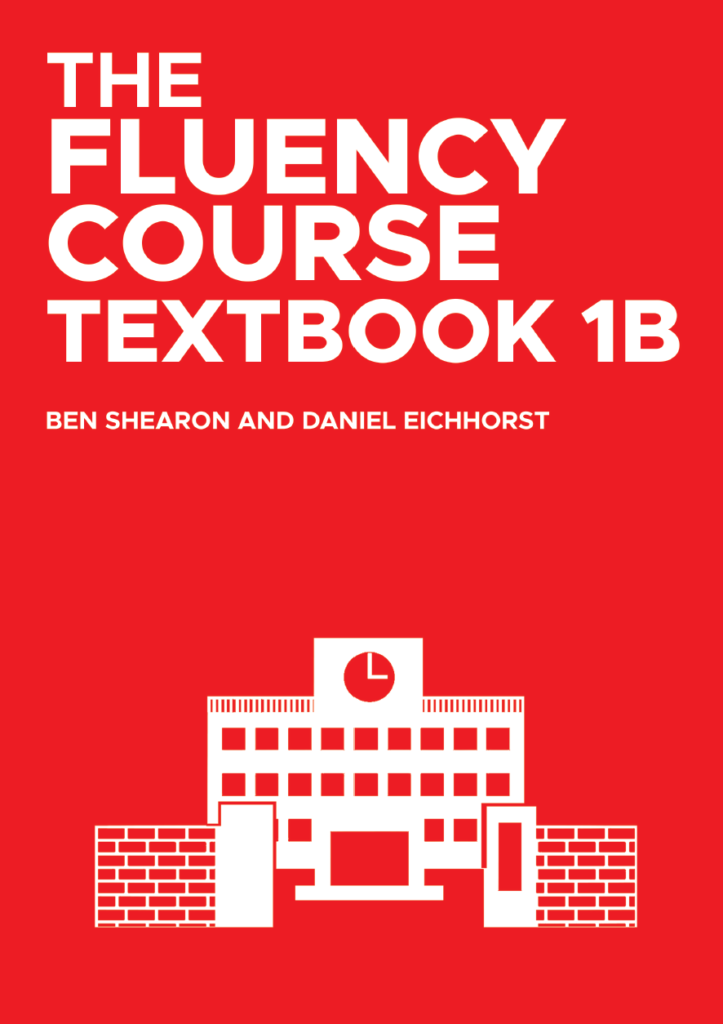 Make sure you check out the free supplementary resouces on the Teachers page!
The workbook for Level One and Level Two is available in two different versions: the printed copy is available from Amazon, and the free PDF copy is available to download from the links above. Teachers and schools can choose which one they want to use with their students.
NEW! Writing workbooks to practice for the STEP Eiken tests
These are free PDFs. We use them by printing a copy for each student, explaining the basic principles of writing an answer for STEP Eiken (answer the question, give two reasons, stay in the word count, and -for pre-2 and 2- don't give a personal answer), then encourage students to write as many practice answers as they can. If students get stuck they can check the Japanese meaning of the question on the back, as well as refer to the sample answers.
Eiken practice, the Fluency Course way. We hope you find them useful!
Join our mailing list here for important updates.
Join the Facebook group to share ideas with other teachers.
Subscribe to our YouTube channel to learn more about the course.